Hidden Paradise Resort Hotel
A Negril Beach Experience you will never forget!
Your home away from home in Jamaica.
Hidden Paradise Resort Hotel, on Negril Beach, Jamaica. A great place to take your Jamaican honeymoon or vacation.
Monthly Rentals Available
Time Shares Available
(e-mail us about our long term rates, and what is included...)

*Free WiFi

The Hidden Paradise Resort Hotel is an 22 bedroom property nestled in a 1-acre tropical setting across the street from Mama Flo's (our private beach with bar and restaurant) on Negril's world famous 7 miles of white sand beach. On Jamaica's western tip, the beautiful and magical Negril Beach is THE place for lovers, honeymooners, couples, families, and others. Stay at the Hidden Paradise Resort Hotel to get the REAL Jamaica vacation experience!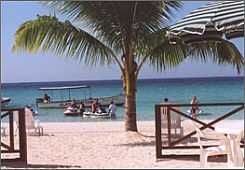 In the Caribbean, Negril's white sand beaches are the place to honeymoon, and Hidden Paradise Resort Hotel is the place to stay. A stay at our Negril hotel will make it the perfect Jamaican holiday for couples, families and singles alike.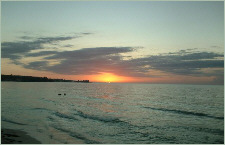 Spending your vacation in our family-run Negril resort will allow you to experience real Jamaican hospitality. We provide accommodations island style. A unique spot for a honeymoon, or even a wedding. Our resort can accommodate your entire party in our Jamaica beachside hotel.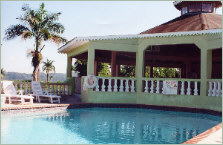 Hidden Paradise Resort
P.O. Box 3009 - Norman Manley Blvd. - Negril, Jamaica, W.I.
Phone: (876) 957-3370, (876) 957-4404 - Fax: (876) 957-9219

U.S. Office
Email: jamaica@hidden-paradise.com